Insegnando si impara.
Per info sui corsi, contattatemi.
Classi individuali o di gruppo di acquarello, disegno e pittura ad olio; oppure introduzione alla storia dell'arte con visite mirate: con esperienze disegnate su misura, che regalano un sapere che arricchisce la vita per sempre.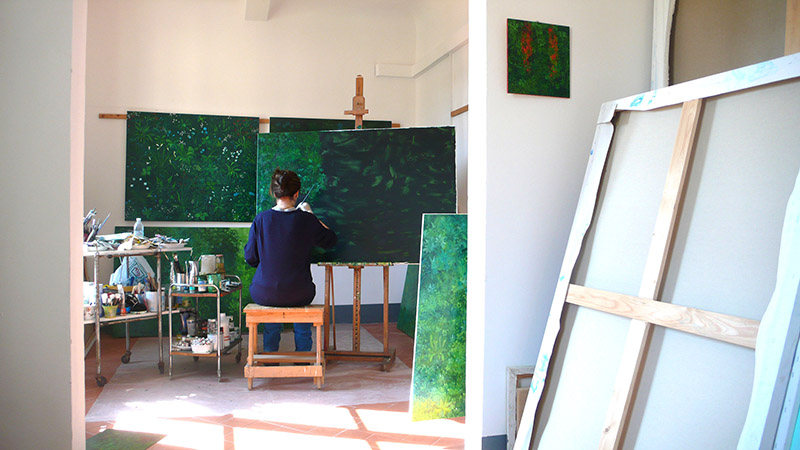 Margherita facilitated the first part of an offsite meeting of a management team of 13 leaders from our company. She helped them bond together faster by tapping into their individual and collective creativity and guiding them in the creation of a large, colorful Mandala. Margherita's approach and style are extremely professional, creative, dynamic and flexible. I highly recommend her to any group, team, or organization looking to add a dimension of creativity, team-building, or "emotional intelligence" to their meetings or events.
Bruno Dalbiez
ex Nokia internal OD & Change Consultant
Margherita's guidance during our excursion to Italy was a life altering experience. Her passionate ability to put art and history into context made it all relative and awe-inspiring. It was a significant learning opportunity for our entire student group culminated with a deeper understanding of art and life that could never be experienced in a classroom setting.
Tanya Rodriguez, President
Frank Ski Kids Foundation, Inc. | Atlanta, GA
I cannot say thank YOU enough for making our first trip to Italy one I will never forget. You are such a wonderful lady and I know I can speak for everyone in saying, it was a pleasure and honor to be lead thru the amazing history of Florence, Pisa and Italy by you. We could not have paid for a more educational or enlightening experience if we tried. You were AWESOME! And we SO appreciate you, your time, your efforts and your energy. Thank you for being the best part of my trip!
Jenika P. Thomas
business manager to Frank Ski | rodriguez media inc.
future sights & sounds inc. | frank ski kids foundation inc.
Margherita, What rave reviews you have received from the members of NMWA. You were so passionate and knowledgeable about your subject and managed to pass your energy on to all of us. Thanks for having the Curator there to meet us - an added bonus to your wonderful tour.
Thank you again for enlightening us in your wonderful way.
Madeleine Leone
National Museum of Women in the Arts, Washington DC